Huge $300,000 Price Reduction!
Welcome to the Sphar Home Ranch, a unique offering of irrigated and range ground, rimrock cliffs, gigantic aspen stands and 2+- miles of Bridge Creek with native rainbow trout. The ranch includes 2 modest homes, a large shop, cattle pens with scales and various other outbuildings.
The range land has been planted with Idaho Fescue and Crested Wheat and additionally the ranch has AUM's to provide great grazing opportunities. The irrigated ground has been planted in Timothy Hay to provide ample winter feed for the current cattle herd.
This end of the road ranch is in the migratory route for Mule Deer and is visited by Elk, Bear, Cougar and Upland Birds making it a hunters dream.
Additionally the Parker Ranch which is approximately 35 miles NW. which has been used for summer grazing for the Sphar Ranch can be purchased making a total of almost 1000 acres and has exceptional hunting opportunities.
Photo Gallery
Map
View Larger Map and Get Directions
Property Information
Price

:

$1,088,000

Acres

:

645

County

:

Lake

MOP Address

:

51197 Sphar Ranch Road

MOP City

:

Silver Lake

Bedrooms

:

3

Bathrooms

:

2

Freshwater Fishing

:

Upland Game

:

Recreational

:

Residential

:

Ranchland

:

Public Land Access

:

MuleDeer

:

Elk

:

Bear

:

MOPLS ID

:

41138
About the Agent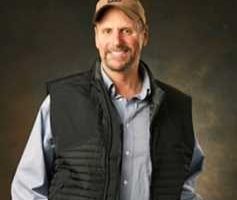 Phone Number:

(541) 841-8600

Office Number:

(541) 841-8600

Email:

pcongdon@mossyoakproperties.com
Pete Congdon, a ranch broker for Mossy Oak Properties has specialized in selling ranch, rural and recreational properties throughout Oregon and California for the past 25 years. His specialty has taken him to some of the most beautiful places in the region. He loves nothing better than walking the ground, kicking the dirt and listening and learning about his client's needs and desires. When he's not working with client's you can find him working on his ranch planting food plots and making improvements to enhance the wildlife that graces the property he shares with his wife Stacy, four dogs and two cats. Pete's passion for fly fishing and hunting have taken him all over the world which has sharpened his skills in determining value of land that incorporate live water and or hunting opportunities. Pete has now joined the growing family at Mossy Oak Properties and is firmly committed to the expansion of this household brand into the western ranch, rural and recreational real estate market. You can reach Pete at pcongdon@oregonfieldandstream.com 541-841-8600 and www.oregonfieldandstream.com.
Have a Question?