Selling Oregon Property
We specialize in all types of rural Oregon properties.
Why should you sell?
One of the fastest growing segments in real estate is rural America. It is a prime time to sell, and here's why:
Individuals and institutions are looking for alternative tangible investments as opposed to typical, volatile securities and commodities.
There is an unprecedented level of interest in owning a piece of rural America.
There is a growing desire to acquire hunting and recreational properties to assure access for current and future generations.
Many consumers are looking for properties that offer the values and experiences associated with rural America.
Get the most exposure!
We list your land: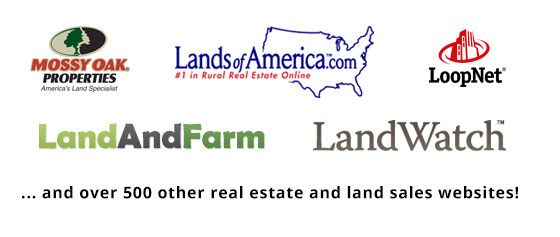 Why should you sell with us?
Mossy Oak is one of the most recognizable brands in North America. It is this "outdoor" brand recognition that attracts both buyers and sellers to our office.
Our network of brokers allows us to have contact with the professionals at other Mossy Oak Properties offices who may have a prospect for your property. Our network allows your property to receive exposure well-beyond the confines of a single office.
Free Property Valuation Request
Have you ever wondered "Whats my land property worth?"  Fill in the form below and we'll be happy to share our opinion on the most accurate value of your land, free with no obligations!